Polymermedics opted for the "Rolls-Royce of metrology"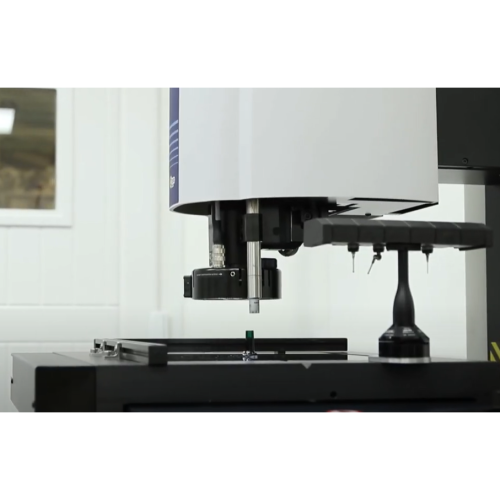 posted
18th
September
2023
Posted

2 weeks ago
By

Colin Martin
Polymermedics are specialists in injection moulding and assembly within controlled environments. They work across the pharmaceutical and medical industry, producing 1.6 billion parts annually that are sold across the globe including catheters, optical lenses and single dose delivery systems.

With their customer base expanding, and demanding increasingly complex products, Polymermedics recognised the need to upgrade their measurement technology to ensure they were continuing to match the market's needs.

Polymermedics invested in an CNC 500 metrology machine from OGP UK, which allowed them to expand their measurement capabilities.

Since their establishment, Polymermedics have expanded rapidly, taking on increasingly large and complex products under tight time-scales.
"Our injection moulding machine workshop runs 24/7," said Derren Blewett, Polymermedics Quality, Health, Safety and Environmental Manager.

"We had an existing customer base and their measurements were quite simple but our new customer base were demanding bigger parts. We needed a bigger machine."

Having worked with OGP UK before (investing in a OGP MVP 300), Polymermedics were confident in their investment of an OGP CNC 500 metrology machine.

The OGP CNC 500 has allowed Polymermedics to expand their measurement capabilities to larger, more complex parts to continue to match and excel market demands.

Check out the video above and hold 13/14 March 2024 in your diary to come and visit Polymermedics on stand #60 at Medical Technology UK.